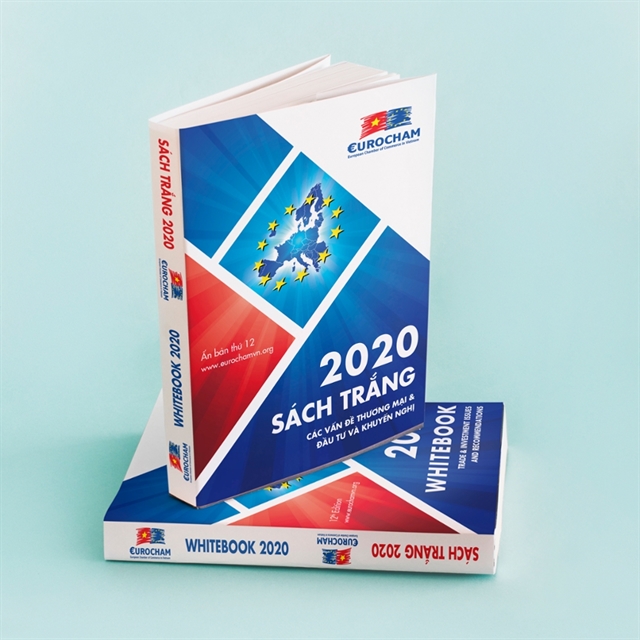 HCM CITY — The EU-Việt Nam Free Trade Agreement (EVFTA) is expected to kickstart a "new wave of trade and investment" if Việt Nam continues to strengthen the business environment and completes the legal framework for trade and investment, experts said on July 28 in HCM City.
Speaking at a dialogue with HCM City leaders, Jean-Jacques Bouflet, vice chairman of the European Chamber of Commerce in Việt Nam (EuroCham), said one of the most critical factors in the success of EVFTA's implementation will be Việt Nam's progress in administrative reform and improvement of the business environment.
Slated to take effect in August, the trade agreement will open up more opportunities for Việt Nam's exports to the EU, one of the largest and most lucrative markets in the world.
Việt Nam has made huge progress over the last few decades in streamlining business conditions and modernising the legal framework to catch new investment and business opportunities, Bouflet said, adding that the EVFTA is a strong vote of confidence in Việt Nam from the EU.
With a population of more than 500 million and a combined GDP of over US$15 trillion, accounting for 22 per cent of the world's GDP, the EU is the largest exporter and importer in the world with annual trade of $3.8 trillion.
As economies around the world struggle with the impact of the COVID-19 pandemic, the EVFTA will offer Việt Nam a chance to attract more FDI from European enterprises seeking an open, competitive and business-friendly market, he said.
Nguyễn Thành Phong, chairman of the city People's Committee, said with 30 years of diplomatic relations between Việt Nam and the EU, the new trade pact is expected to deepen the trade and investment relations between Việt Nam and the EU.
The country, especially HCM City, is trying to maintain the macro-economy by resuming business activities to realise its dual goals of combating the pandemic and revitalising the economy, he noted.
"While creating good conditions for enterprises' operations, the city will also ensure a disease-free environment for all citizens," he said.
"The EU has been an important economic partner of HCM City for years. It is the third largest export market, only after China and the US. The trade deal is expected to boost the city's exports to the EU."
Phong said the city would develop a detailed action plan on how to help local exporters increase exports to the choosy EU market.
Recommendations
Bob Fletcher, vice chairman of EuroCham's Transportation and Logistics Sector Committee, pointed out that Vietnamese businesses should pay more attention to rules of origin (RO), corporate social responsibility (CSR), sustainable development and environmental protection, in addition to product quality and price.
"A legal framework for the origin of Vietnamese products and products with 'Made in Việt Nam' labels should also be created," he said, adding that producers' self-certification of origin must comply with Vietnamese regulations as well as EVFTA requirements on RO to prevent origin fraud.
Businesses should also study the tastes of European consumers, he added.
Alexandre Sompheng, chairman of EuroCham's Digital Sector Committee, urged Việt Nam to continue its development of a digital economy and promote the application of advanced technologies.
Bouflet emphasised that the EU is a highly demanding market so exporters must meet its food safety and hygiene standards and management procedures, and provide transparent information related to labour and the working environment.
EuroCham Whitebook
EuroCham's 12th Whitebook, its annual report, was featured during the meeting. In it, the chamber's 17 sector committees raise the issues that are most important to their business operations and highlight specific actions the Government can take to improve the business environment and increase trade and investment with the EU.
The Whitebook is designed to provide a concise overview of the issues affecting European businesses in Việt Nam.
Under the trade deal, the EU will immediately remove import duties for 85.6 per cent of tariff lines – equivalent to 70.3 per cent of Việt Nam's exports – when the agreement comes into effect.
After a seven-year period, 99.2 per cent of tariff lines – equivalent to 99.7 per cent of Việt Nam's exports – will be eliminated.
On its side, Việt Nam will cut 48.5 per cent of tariff lines – equivalent to 64.5 per cent of EU exports – to zero per cent right after the agreement takes effect. After seven years, 91.8 per cent of EU tariff lines will be eliminated.
(Source: VNS)